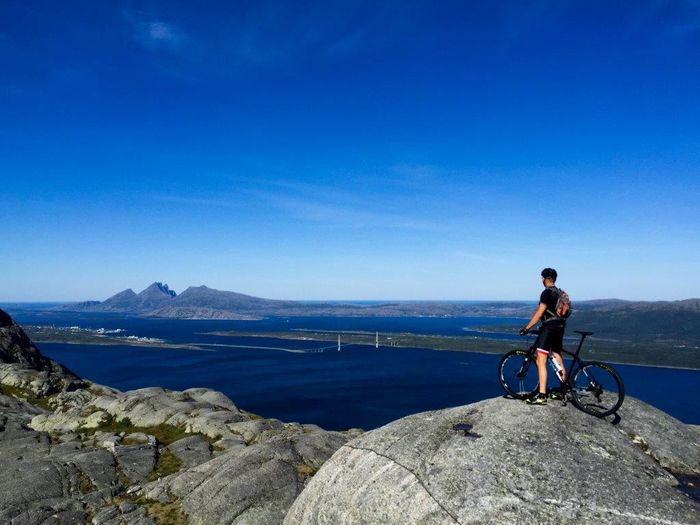 Dwelling and living close to nature
Helgeland boasts the world's most beautiful coastline. It offers an extended and manifold fairyland, with opportunities ranging from deep-sea fishing to hunting in wide spaces.
From the highest peak you get a magnificent panorama of the Swedish mountainrange to the east and the distant islands to the west.
In the local environment you will find challenging mountain trails as well as well-marked hiking trails. The Helgeland coast is considered to be one of Norway's premier regions for sea kayaking, it also offers splendid opportunities for passionate cyclists, and "island hopping" is an adventure suitable for everyone.
Helgeland caters to any taste and provides the opportunities for recuperation, exciting adventures, not to mention a vibrant cultural life to boot.